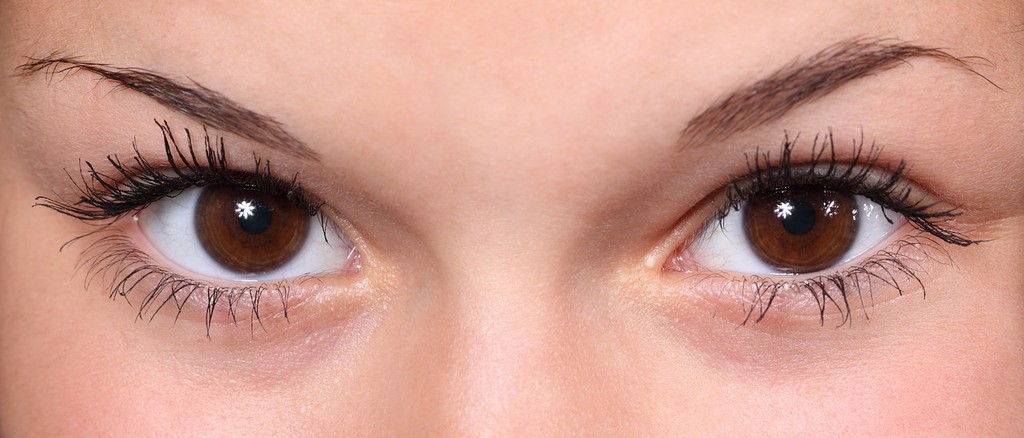 For years, doctors have noticed that many of their patients who are being treated for depression also suffer from dry eyes.  Several studies have shown that mental health diagnoses, such as post-traumatic stress disorder and depression, and their related treatments, have remained significantly linked with the increased risk of dry eye syndrome.  The good news?  There is a way to relieve dry eye symptoms naturally with TheraLife.
What the Studies Show
One study looked at nearly half a million patients.  The study found that patients who suffered with dry eye disease also suffered from anxiety or depression almost 3 times more than patients who did not have these issues.
Another study, reported by the National Center for Biotechnology Information, showed that there is a direct correlation between anxiety and depression.  Eighty-nine (89%) subjects diagnosed with dry eye syndrome (DES) were studied.  After completing several different questionnaires pertaining to anxiety, depression, and ocular surface disease, the study found that patients with anxiety and depression had more dry eye symptoms than patients who did not suffer from anxiety and depression.
In fact, several studies have been published that show a connection between depression and dry eye disease.  This included a report published in Cornea that found a significant difference in dry eye symptoms for those who suffered from depression and those who did not.  Another study published in March showed a statistically significant link between dry eye disease and those who have depression and anxiety.
The Reason for the Link
The common consensus for the link between dry eye syndrome and depression is the medication used to treat depression.  Certain anti-depressants have been found to make the eye surface dry.  Medications with anticholinergic effects block acetylcholine in the brain.  While effective in treating depression symptoms, these medications are known to be drying to the ocular surface.
Another link is how dry eye can exacerbate depression.  When a person has problems with daily life due to dry eye, the way someone participates in daily activities can lessen.  This limitation in activity may lead to a decrease the quality of life, which can lead to social withdrawal and emotional strain.
Yet another important link is the stress hormones constrict blood vessels that supply blood and nutrients to the whole body, including the eyes.  The stress hormones also fuel inflammation – root cause of many illnesses including chronic dry eyes.
Some eye care professionals have theories of the link between dry eyes and psychiatric medications used to treat depression.  They noticed that the medications used to treat depression can exacerbate dry eye disease.  In turn, the underlying mechanisms that cause depression, such as metabolic or hormonal imbalances, can also cause dry eye disease.  The odds of patients who suffer from dry eyes are almost 3 times more likely to have depressive symptoms.
Dry Eye Symptoms
If you suffer from the typical dry eye symptoms, TheraLife can help calm and correct dry eye symptoms naturally.  Some common dry eye symptoms include:
Dryness
Burning eyes
Sandy-gritty eye irritation that worsens as the day progresses
Itching
Scratchy feeling
Stinging
Tired eyes
Pain
Redness
Pulling sensation
Pressure behind the eye
Discomfort and sensitivity to bright light
How TheraLife Can Help
As a leader in chronic dry eye relief, the entire line of TheraLife products helps patients with dry eyes and depression find relief from the symptoms associated with dry eyes.  TheraLife addresses the fundamental cause of dry eyes, underactive tear secretion, with their line of all-natural products.
TheraLife Eye Enhanced – Clinically proven to provide relief in 80% of first time users with chronic dry eye relief, TheraLife Eye Enhanced restores the eyes ability to produce tears naturally.
TheraLife Eye Enhanced Starter Kit – Everything needed to provide dry eye relief, the starter kit contains 4 bottles of TheraLife Eye Enhanced, 1 bottle of Omega-3 Fish Oil, 1 Eye Lid Cleanser, and 1 Hot Compress.
Don't suffer with dry eyes another day.  Order your TheraLife starter kit and find relief naturally.
Lemon tea is a drink that is no stranger and have become a common thing for consumption. Lemon tea is a beverage that is a combination of the two drinks that help nourish the body. Tea has long been known as one of the drinks that can help nourish the body with has a lot of vitamins, nutrients, and antioxidants contained in it. While lemon is one of the fruits that also has a lot of vitamins, minerals, and nutrients. If there is, of course, combine both health benefits that can be obtained will be more and more. If you want to get the optimum benefits of lemon tea with lemon tea recipe that uses an assortment of variants of the drink can be consumed. The following are some of the benefits of consuming Lemon tea for the body.
Good for the nervous system
Consume the lemon tea is also good for the nervous system. These drinks may help to calm nerves and strengthen the brain. Therefore, lemon tea is often used to cure headaches and stress. When you experience stress, you can try to consume lemon tea. This drink will help you to make you feel more relaxed.
Good for the digestive system
One of the benefits of lemon tea is able to help strengthen the digestive system and help removing toxins from the digestive system. This is one of the benefits is important because it not only maintain body fitness, lemon tea will help clean up the system in your body. By adding the lemon will help the body to absorb more nutrients that come from the tea.
Keep the body's metabolism
By consuming tea lemon in the morning can help unleash Your body's metabolism. Lemon tea can also help you to get a good mood to start the daily activities that you do.  Can increase the metabolism in the body is one of the best benefits that can be given when consuming tea lemon.
Keep the activity of insulin in the body
Insulin is very important for the body to produce energy from glucose. When insulin consumption reduced there will be a lot of problems that occur in the body. Lemon tea can help you to solve this problem. Lemon tea can help keep insulin activity in your body. You can use many of the Teas such as green tea, black tea, or other type of tea. Although like that, this is not a solution to patients suffering from diabetes.
The cardiovascular system
Research shows that tea can resolve problems on cardiovascular. In addition, other studies have also shown that flavonoids in tea can relieve inflammation in the body. Therefore, consuming tea mixed with lemon is very beneficial to the body especially for cardiovascular health.
That's some of the benefits that can be obtained if your body consume the Lemon tea. If you want to maintain the health and wellness of the body, you can try to consume Lemon tea with warm or cold conditions for you to enjoy. Happy Trying!